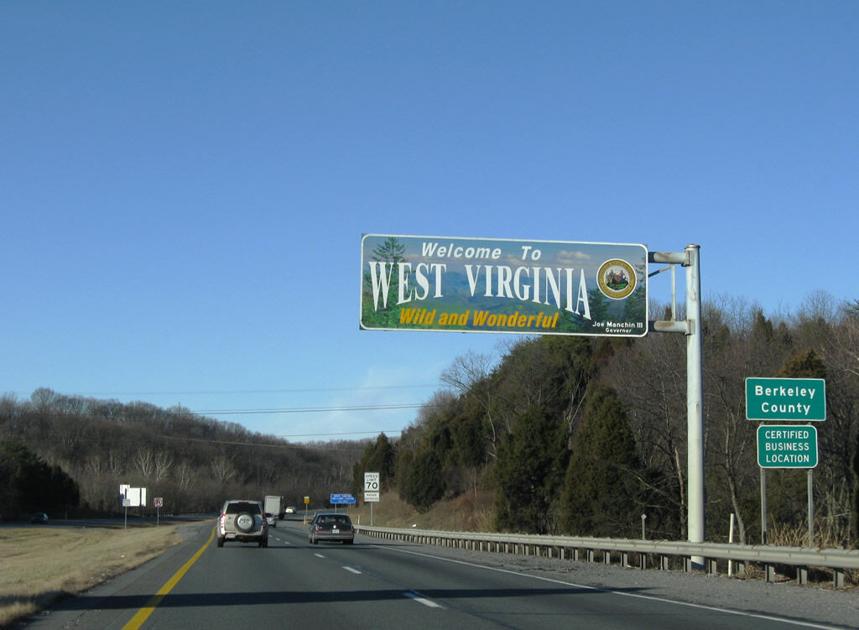 Interstate expansion, low land prices, port proximity leading to increased business opportunities in Eastern Panhandle of West Virginia | State Journal News
It is not an everyday occurrence to announce 1 million square feet of commercial real estate property has been leased. Colliers, the third-largest international real estate commercial service provider, with more than 60 offices worldwide, did just that recently, noting that three major industrial facilities are planning to open in the Eastern Panhandle.
"It certainly isn't the norm, and we don't typically have that kind of velocity in any single quarter, but it is a reflection of a larger trend of a great uptick in interest in activity and development and growth in the Eastern Panhandle," said John Lesinski, executive vice president, of the company's Tyson's Corner office in Virginia.
The buildings coming to the area include a 10-year, 580,000-square-foot build-to-suit warehouse lease agreement that allowed a subsidiary of The Clorox Co. to expand into Martinsburg; a 314,000-square-foot, seven-year lease renewal for transportation services company Hollingsworth Logistics Group, also in Martinsburg; and a five-year, 138,000-square-foot lease with a stone wool manufacturer in Jefferson County.
"I think one of the reasons that focus has been in West Virginia right now is our workforce — and we have a strong workforce," said Joy Lewis, vice president of Colliers International's Northern Virginia office. "We also have a community where a lot of people have been commuting out of the area to work, and these new facilities are giving people good-paying jobs in the area and they don't need to commute and they can spend more time with their families."
The Colliers team, which also included Ben Luke, a vice president, sees more expansion going into that particular area, due to its proximity to major interstate routes and ports off of Virginia and Maryland.
They see more businesses popping up in the area in the future, through what they call speculative developing.
"That is buildings that are under construction without a tenant in hand," Lesinski said. "What we found in the last 18 to 24 months is that many of those buildings that are being constructed are typically released before they are completed. It's another sign of the strength of our economy in the panhandle."
For years, Interstate 95 was the major East Coast transportation route, but now more business is being done on I-81, which cuts through the Northern Panhandle. Lesinski said that one can travel to two-thirds of the U.S. population in a day starting at I-81. That has helped businesses feel comfortable locating to the Eastern Panhandle.
"It's really become a primary logistics corridor for the Mid-Atlantic," Lesinski said. "I-95 is still used quite a bit, but it's getting more and more difficult to travel. I-81 has become an alternative."
Many industries are now migrating south, crossing the Mason Dixon Line.
"To the hills of Maryland, West Virginia, and the top of Virginia, we're seeing that dynamic, and we're probably also starting to see an out-migration from the greater Washington D.C. metropolitan area, where rents and land prices are really, really high."
Cheaper land prices have benefited the panhandle area.
"Land for data centers now in Northern Virginia is over $1 million an acre," Lesinski said. "It's really difficult to compete as a warehouse or logistics company or manufacturer in that kind of environment, so our market is probably going to be benefiting from that as well."
The Eastern Panhandle is uniquely situated near two major East Coat shipping ports: One in Virginia and one in Maryland.
"A lot of goods come through there that make their way into the Shenandoah Valley," Lesinski said. "The Virginia Inland Port is a rail line, run by Norfolk Southern, and the port of Baltimore is running to the west, and there are a lot of importer, exporters in the northern Shenandoah Valley that use rail."
With improvements and expansions on I-81, as well as more companies becoming aware of the Eastern Panhandle's commercial real estate benefits, the Colliers team sees the area continuing to grow.
"We are now seeing many developers that we hadn't seen in the past that are interested in purchasing land along I-81 in the Eastern Panhandle of West Virginia, specifically to build more buildings," Lesinski said. "They see not only the growth of companies that are already there, but the presence of new firms that are coming into the area for the first time."
Reach Chris Slater at cslater@wvnews.com, 304-887-6681, or follow @chris_slater on Twitter.