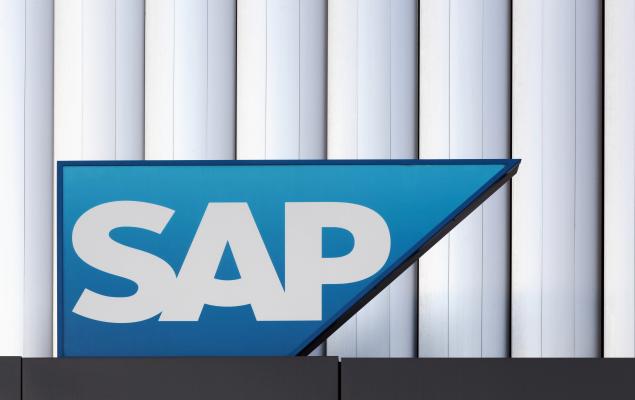 SAP's Financial Services Enterprise Fioneer Begins Operations – September 3, 2021
SAP SE (SAP – Free Report) launched SAP Fioneer worldwide. SAP Fioneer is the company's financial services joint venture established in collaboration with Dediq GmbH.
By end of 2021, SAP Fioneer is expected to have operations in more than 10 countries in Europe, the Asia Pacific region and North and Latin America, noted SAP. SAP and Dediq have named Dirk Kruse as the CEO of SAP Fioneer.
First announced in April 2021, Fioneer is created to design solutions to cater to the evolving needs of banking and insurance industry participants, specifically in the areas of core insurance, core banking and financial services industry (FSI)-specific finance solutions.
Fioneer also expands the accessibility of SAP's financial service software solutions namely SAP for Insurance and SAP for Banking portfolios, added SAP. 
Opportunities in Financial Services Software Bode Well
According to a Mordor Intelligence report, the worldwide financial services application market is expected to witness a CAGR of 7.89% between 2020 and 2025, and reach $164.01 billion.
Rapid migration of workloads to the cloud as well as the adoption of innovative technologies like Artificial Intelligence (AI) and Big Data by the banking, financial and insurance companies is fueling the demand for financial software that helps accelerate digital transformation.
Per a Fortune Business Insights report, the core banking software market alone is expected to witness a CAGR of 18% between 2021 and 2028 and reach $34.48 billion. The core banking software market is driven by the higher uptake of cloud-powered software-as-a-service platforms, per the report. 
SAP is one of the prominent software vendors in the financial services space, with an extensive portfolio of banking, insurance and finance solutions. The company boasts more than 800 of the top 1000 global banks and insurance companies as its clientele.
SAP's new class of solutions, which power the next generation of business applications — SAP HANA (High-Performance Analytic Appliance) — has been driving growth since its introduction.
The company's latest offering from the SAP HANA family, S/4HANA is a comprehensive enterprise resource planning system, embedded with latest technologies like machine learning, AI and advanced analytics, which enables businesses to upgrade operations.
In second-quarter 2021, the S/4HANA adoption improved 16% year over year to around 17,000 customers. The company introduces regular advances to SAP S/4HANA Cloud to attract new customers.
Zacks Rank & Key Picks
SAP currently carries a Zacks Rank #3 (Hold).
Some better-ranked stocks in the broader technology sector are Avnet (AVT – Free Report) , Paycom Software (PAYC – Free Report) and Silicon Motion Technology (SIMO – Free Report) . All three companies currently sport a Zacks Rank #1 (Strong Buy). You can see the complete list of today's Zacks #1 Rank stocks here.
Long-term earnings growth rates of Avnet, Paycom and Silicon Motion are pegged at 25.4%, 25% and 8%, respectively.