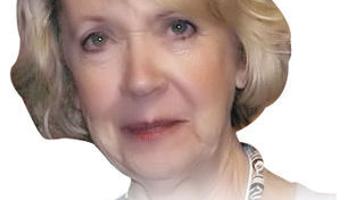 Sense of Place: A mining distraction | Opinion
I intended to write this column about the mining heritage of the Tennessee Overhill, but I became distracted while researching.
Real historians warn against such behavior. They call it "going down a rabbit hole." Since I'm not a real historian, I assume it's acceptable for me to do it.
Besides, the rabbit hole was far too interesting to put aside.
Most folks around here know the history of Coker Creek gold, Polk County copper and Tellico iron. I was looking for information about small, lesser-known iron works and quarries that were established here shortly after white settlement and went away in the late 1800s.
An 1832 map of McMinn County shows Thompson Iron Works located at the base of Starr Mountain, just outside of present-day Etowah. Samuel Thompson, a master ironworker, bought the property around 1826 and established the forge. The land appears to have been part of Caleb Starr's reservation.
Thompson's heirs transferred ownership of the plantation, forge and ore bank to Thompson's son-in-law, William H. Cooke, in 1852. At some point, the ownership and name changed to Starr Mountain Ironworks. It ceased operations before the turn of the 20th century.
The "1896 Bureau of Labor, Statistics, & Mines Report" includes Chilhowie Iron Works, located at Cambria, just south of Etowah. Operated by Watts Steel & Iron Syndicate, Ltd, it employed 20 men in 1896. The following year's report indicates no activity took place there, so I assume it closed.
Some historians link the collapse of Tennessee's iron industry to the 1893 Panic. Transportation challenges have been cited as well. But the Old-Line Railroad was built through here in 1890.
And the Athens — Tellico Railroad began operations in 1888, so transportation had improved by the time of the Panic. Yet, most of the small iron works still did not survive.
Anyway, I started poking around to learn more and I came across the "1876 Report on the Ocoee and Hiwassee Mineral District." That's when I went down the rabbit hole.
Now, before you say to yourself, "Poor Ms. Caldwell has taken to reading 1876 mineral reports for something to occupy her mind," let me explain.
The report was written by Joseph B. Killebrew, Tennessee's first commissioner of agriculture. Killebrew embraced the "New South" principles: improvement and extension of the system of public education, encouragement of immigration to the South, development of natural resources for industrialization and improvement of agriculture.
He was an avid booster. Think Frank McKinney on steroids.
Despite the challenges of mineral extraction, the State of Tennessee was optimistic in 1876. That explains why Killebrew was assigned to survey and report on the minerals found in the lands drained by the Ocoee and Hiwassee rivers.
Killebrew wrote, "Here, within an area of 2,000 square miles, may be found gold, lead, copper, iron, roofing slate, lithographic stone, marble, baryta, all of considerable economic value."
The report is not dull. In fact, it reads like a literary journal while managing to include scientific information. Killebrew could've been a travel writer. Maybe even a poet. His descriptions of our rivers, forests and farms make your heart sing.
Killebrew also offered solutions to transportation challenges. He suggested building a narrow-gauge railroad from Tellico to run along the foot of Starr Mountain, through the Conasauga Valley, and on to the head of navigation on the Hiwassee River, near Coghill.
A preliminary survey indicated it could be built for about $4,000 per
mile. Killebrew wrote, "Farmers along the way are anxious to contribute to the construction."
As a person who enjoys art and architecture, two sections in the report were especially interesting to me. One focused on the roofing slate found near Tellico Plains.
Killebrew wrote, "At this place, situated in Monroe County, on the Tellico River, thirty miles above its mouth, are some of the most noted deposits of iron ore and roofing slates in the State. Nearly every color is here found, violet, green, brown and blue."
The other section of Killebrew's report that made me sit upright in my chair had to do with the presence of lithographic stone in McMinn County. Lithographic stone is a smooth limestone that is used to make lithographic prints.
The art form known as lithography was developed around 1796 in Germany by Alois Senefelder, a Bavarian playwright. Senefelder discovered that he could duplicate his scripts by writing them with a greasy crayon on slabs of limestone and printing them with rolled-on ink.
Bavarian lithographic stone was considered the most desirable in the world. Killebrew argued that the McMinn County deposits were equal in quality to the Bavarian stone.
He wrote, "The best (lithographic stone) is found 8 miles east of Athens, on the farm of Robert Cochrane."
Our state representative, Mark Cochran, is the great-great-grandson of Robert Cochrane. I spoke with Mark before writing this and he confirmed that iron ore was mined and stone was quarried on his family's farm.
The irony of Killebrew's boosterism is that he lost a considerable amount of money with the collapse of Tennessee's iron industry during the Panic of 1893 — 17 years after his glowing report was published. Still, it's interesting to read the opportunities and possibilities he envisioned for our area.
Hopefully, you understand why I lingered down in that rabbit hole.
Linda Caldwell is the former executive director of the Tennessee Overhill Heritage Association. She has served on numerous regional, state, and national boards for organizations that focus on history, preservation, community arts, and rural economic development. She can be reached at lindacaldwell1942@gmail.com
Linda Caldwell is the former executive director of the Tennessee Overhill Heritage Association. She has served on numerous regional, state, and national boards for organizations that focus on history, preservation, community arts, and rural economic development. She can be reached at lindacaldwell1942@gmail.com