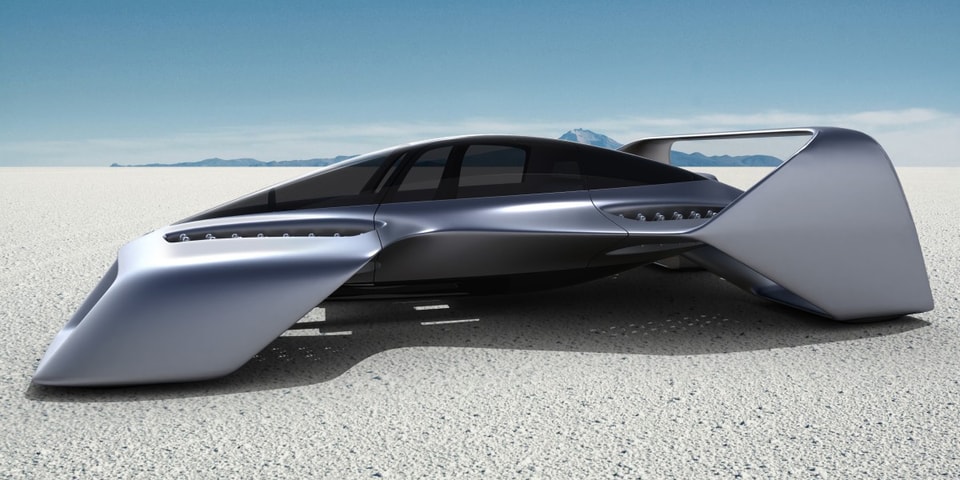 Urban eVTOL Reveals a Sleek Flying Hypercar
Automotive designer Carlos Salaff and electric propulsion specialist Pete Bitar have partnered up to prototype a three-seat eVTOL named the LEO Coupe, claiming top speeds of 250mph and a 300-mile range. Their joint venture Urban eVTOL has recently won the 2021 NASA "Future-Scaping Our Skies Challenge" for its VertiStop network, envisioning an exciting future for aviation.
Pete Bitar has decades of experience in vertical propulsion and has been developing electric jetpacks and vehicles at Electric Jet Aircraft. Carlos Salaff is the designer behind the production-ready Mazda Furai concept and the SALAFF C2 supercar concept recently shown at the Pebble Beach car show.
Together, they've presented a rendering of the Leo Coupe featuring a double box-wing design. The car runs 16 10-kW electric thrusters for vertical lift, each generating 120 pounds of thrust. Six 11-inch turbine-blade jets propel the vehicle forward and backward. Covers will likely cover the vertical ducts at high speeds to reduce drag and improve aerodynamics.
Although small wings may hinder efficient flight at low speeds, they offer huge advantages on the ground. The flying hypercar will be able to land on pods much smaller than other air taxi designs. "We can land eight Leos in the footprint of one Joby," says Bitar. The small size will eliminate the need for additional vertiports on top of parking garages, and will greatly benefit private owners who'll be able to fit these vehicles in their garage.
Bitar anticipates an initial rollout of the cars into foreign markets with less stringent certification requirements and for fire rescue, medevac functions, and exploration functions. Eventually, he would like to get FAA-type certification to make the eVTOL a fully certified aircraft. Currently, all vendors and components are set for prototyping. The next step would be to potentially build a dedicated subscale wind tunnel for dynamic testing.
Urban eVTOL aims to have a demonstration vehicle flying in 2022 and predicts the price will be below $290,000 USD for production models. Head over to the Urban eVTOL website for more information.
In other auto news, TECHART loads the all-electric Porsche Taycan with carbon fiber.